One thing I've picked up during this odd year of 2020 is unlearning.
What have you had to unlearn? For me it's been a lot. I used some of these thought processes for protection to make sure I wouldn't get hurt. Im learning to be more vulnerable, to trust more, and I realize I don't need to think this way anymore.
1. Everything is not what it seems. Sometimes our perceptions are wrong. We are making decisions based on limited knowledge, our bias, our feelings. All those things could potentially not be right. Keeping this in the back of my mind has helped me look at things from all angles before making a decision.
2. Everything is not black or white or even gray. I was very much a person who thought things were one way or not. No shade but, it is what it is. In the this world of COVID-19 I've learned things are not always one way or another. There could be a third option that I never even considered.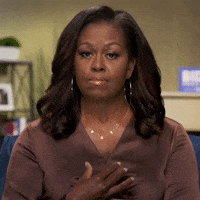 3. Everyone doesn't have to move at the same pace. I used to think I was behind everybody in spiritual knowledge, in having kids, fancy careers. However I have to remind myself that I'm exactly where I'm supposed to be. God put me in this place. It's not a race. I'm not competing with anyone, not even myself. There are no timelines or schedules because God's timing is always perfect.
4. What works for you, may not work for me. This is another small thing but changing my thinking has been huge. The first thing that made me think of this is the natural hair movement. You can watch tons of tutorials and it still not turn out right. Follow someone's regimen to the letter and still not get the changes you were expecting. What worked for them may not work for me. That can be applied to just about anything in life.
5. People aren't judging me. People aren't looking at me. Or even thinking about me. Folks are more concerned about themselves than they are with what I'm doing, wearing etc. Letting this go allows me to live more free.
6. Its never too late. For anything. Ever. The older you get the more people start to tell you your too old for this or that. Not true. It's never too late. If your good, it's going to come through in what you do. You want to make a career switch? Do it! You want to move out of state? Do it! Nothing is holding you back but you.
These lessons have been huge. They may seem like simple changes but they represent gigantic changes in mindset. As we get to the last quarter of the year think about how you might need to change your mindset. Its never too late.