I've heard the saying many times that it takes a village to raise a child. Before I had my own child I knew it made sense but I didn't have an opportunity to put it in practice.
The thing they don't tell you about in using your village there is a level of vulnerability there. Yall know how I feel about being vulnerable. It makes me nervous, lol.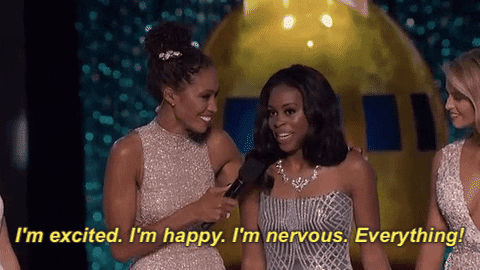 I'm everything in this gif when I leave my kid with someone. I'm happy and excited because I'm thinking freedom! lol.
If I leave my kid with you then I open myself to your opinions, guidance and criticism. People love to give new moms unsolicited advice. I also have to trust that you have my babies best interest in mind just like I do. I have to hope you aren't judging him and by proxy judging me.
Being a parent is often about second guessing every decision you make.
My village has shrunk quite significantly this year. That's another place where vulnerability comes in. I'm going to have to ask people I may not normally ask if they can watch LJ. I may have to bother people. I hate bothering people. I don't want anyone to help me out of obligation. Ultimately though it's not about my feelings. Its about what's best for my kid.
I know that its good that my village has spread out across the country. This has huge advantages for myself and my son.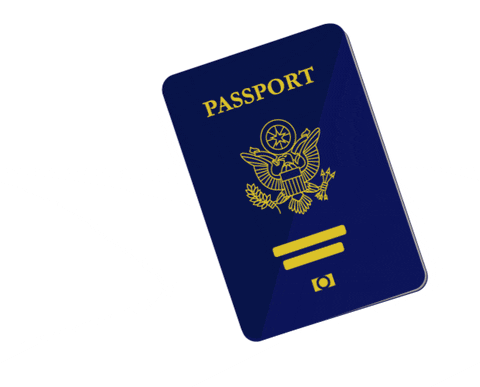 I wish I had multiple people around to get opinions from when I was a kid. My son will have that. He will have places to visit, lesson to learn, adventures to be had all over the country. He will have tons of people to pour love into him and see him in a way that sometimes his parents won't be able to.
I reminded a friend and myself, that a baby is just on loan from God. He trusted me to take care of him but ultimately He is the one helping me provide the best care for my child. I'm not doing it alone.
And so I am sure confident that God, who began this good work in you, will carry it on until it is finished on the Day of Christ Jesus. Philippians 1:6
This verse is the perfect reminder that no matter how big or small my village my child will be ok. Not because of me but because of God.
Until next time,
Dominique