I talked before about asking God to take my desire for having a baby away if he didn't want me to have one. He never did. I also talked about doing a lot of research and study just to make sure that the hope that I was clinging to made sense. I know this is a hard thing to do, but if you are wrestling with something for a long time, you made need to ask to make sure you are your desires match up with what God wants for your life.
I studied on the character of God. One of my favorite verses is God is not like man, he does not lie, he does not change his mind. Numbers 23:19
I read a book by Joyce Meyer (of course, lol) called How to hear the Voice of God. It was huge for me because it helps you figure out if God said something to you or if you came up with it yourself.
There are so many gems in that book but these are ones I still use today.
Does it back up biblically? This isn't a peck and find situation. Can you find several scriptures that address your situation? Other scriptures that say God doesn't lie Titus 1:2, Hebrews 6:18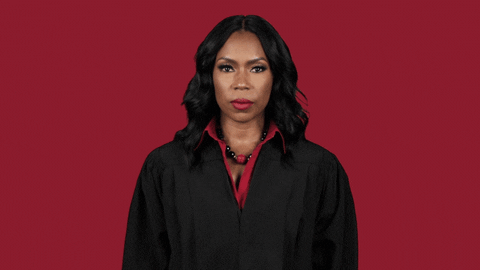 Did you receive outside confirmation? God use anything or anybody to speak to you. When I was thinking about starting this blog and was super nervous about, several different just randomly told me I should start a blog. Out of the blue! I didn't mention that I was thinking about it, they just felt compelled to tell me. That's God.
Have you created an atmosphere that shows your willingness to listen? We talked about this some in Do you feel like God left you on read? 10 reasons he might not be answering…
Do you know him? Not you heard of him, or you see him on Sunday, but are you in personal relationship? Is God your friend?
I also watched this video from Priscilla Shirer where she discusses her book, Discerning the Voice of God. Check it out, its only 8 minutes. https://youtu.be/FaZ8SlAcCVk I always try to find multiple sources of anything I am researching.
Highlights in her video
You have to read your bible to hear the voice of God. Its the number one way he speaks to us, its his word. That's why I keep trying the bible in a year plan.
Random coincidences, aren't random that was God. I don't personally believe in coincidence, I feel that everything happens for a reason. That was God working something out for your good.
She also said sometimes you won't know until later that it was God speaking to you. You just have to step out on faith and believe his grace and mercy will catch you if you mess up. That's the awesome thing about God you don't have to get it all right.
Hearing the voice of God can be so difficult. There are so many things in the world that can distract us or make us doubt what God told us. Circumstances can make us doubt the promises of God but we don't have to. The more we know him, the more we can hear him. We just need to remember to feed our faith and starve our doubts.
Until next time,
Dominique