When you hear bible study what do you think? Boring, hard, work, school, too difficult. Too much. Where do I start?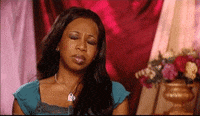 giphy.com
I used to feel that way about bible study. Some times I still do.
If you have been reading this blog for any period of time you would say, but Dominique you like to read. True. I do. So that helps. I bet you would like to read if it was interesting and didn't take a long time. Bible study doesn't have to be like being back in school. It can be as simple as you want it to be. The internet has made it a lot easier to find a method that works for you.
This is what I do. 
Pray. I don't mean in any overly spiritual sense. Just ask God to show what he wants you to see.
Think. Think about the things you ask God when you pray. Do you ask God to bless you at work? Do you ask God to help you raise your kids? Do you ask God to help you be a better wife, partner, etc? Do you want to know God's character or promises? You can start there.
Find. You can do this a few different ways. You can look in the bible app and they have a search option where you can type a key word and it will give you all the scriptures in the bible that relate to that word. So when I wanted to know who God is, I type it in the search box.
Tons of scripture popped up. If you're old schooling it and reading a physical bible, it hopefully has a topic search in the back where you can look up things by subject. If you don't have a study bible you should get one. Super helpful. They typically have reading plans to help you get started, so you aren't just opening your bible and trying to land on something that speaks to you. I definitely used to do that. You could also go to Pintrest or Google and somebody has already did the finding for you, you just have to get your verse for the day.
Write. Once you find a verse or passage that speaks to what you're looking for, write it down. It can be in the notes app on your phone, but you want to write down what comes to your head or questions you may have so you can refer back to it later. 
Remember this:
The good thing about studying the bible is that it doesn't have to be done in any specific way. There are tons of methods out there. 
15 minutes is a great place to start. God just wants your time and attention. Reading the bible is good but it just skims the surface. Devotionals are a great place to start if you don't have a lot of time.
Pray and write, that's all you have to do, everything else will fall into place.
The more you study the word of God, unlike Algebra, or OChem, the more you will want to study it and learn more. 
Don't worry I am here to help. I am going to include  in future posts some more bible study methods and tips that will help.
---
Resources
Good study bibles-Quest, LifeHack, Life Application  
11 Ways to Study the Bible: Methods, Techniques & Tips