Have you never heard? Have you never understood? The Lord is the everlasting God, the Creator of all the earth. He never grows weak or weary. No one can measure the depths of his understanding. Isaiah 40:28 NLT
God will never get tired of your prayers. He isn't like us. He is slow to anger. Time to God is not like time to us. He wants us to be persistent. You can ask the same thing as much as you want. Continuously praying keeps you focused on him.
Is this how you think God is listening to your prayer? Shaq might be irritated but God isn't.
As you continue to pray your prayers will shift because you can't be in constant communication with God and not be changed. Its not possible.
If you are going to have peace, you have to stay focused on God. When you stop praying the discouragement sets in. That's why we are told to pray without ceasing.
Does God say stop praying if we don't get what we want? From my research I don't think he does. Maybe you need to change the question. But staying in constant communication with the Lord about your troubles, fears, desires is never a bad thing.
So I say to you, ask, and it will be given to you; seek, and you will find; knock, and it will be opened to you. 10 For everyone who asks receives, and he who seeks finds, and to him who knocks it will be opened. 11 If a son asks for [a]bread from any father among you, will he give him a stone? Or if he asks for a fish, will he give him a serpent instead of a fish? 12 Or if he asks for an egg, will he offer him a scorpion? 13 If you then, being evil, know how to give good gifts to your children, how much more will your heavenly Father give the Holy Spirit to those who ask Him!" Luke 11:9-13
Somebody once said to me when I was praying for a baby, "maybe God wants you to pray for something else or he is tired of that prayer". At the time I followed that advice but looking back, I don't think that was true.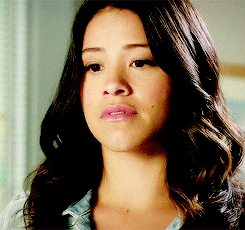 There are no examples in the bible of God telling people to stop praying. Or pray about something else. Joyce Meyer says get yourself off your mind. I don't think that is a bad idea. Getting myself off my mind definitely helped me stop feeling sorry for myself. But I wouldn't say stop asking God for that thing but make sure you add in other peoples prayer requests as well.
Here is a story of in the bible a persistent widow. Jesus told this story in Luke to remind us to be persistent. If that terrible judge didn't care about anyone gave that woman what she wanted, what would our father in heaven do?
The Parable of the Persistent Widow
1Then Jesus told his disciples a parable to show them that they should always pray and not give up. 2 He said: "In a certain town there was a judge who neither feared God nor cared what people thought. 3 And there was a widow in that town who kept coming to him with the plea, 'Grant me justice against my adversary.'
4 "For some time he refused. But finally he said to himself, 'Even though I don't fear God or care what people think, 5 yet because this widow keeps bothering me, I will see that she gets justice, so that she won't eventually come and attack me!'"
6 And the Lord said, "Listen to what the unjust judge says. 7 And will not God bring about justice for his chosen ones, who cry out to him day and night? Will he keep putting them off? 8 I tell you, he will see that they get justice, and quickly. However, when the Son of Man comes, will he find faith on the earth?" Luke 18:1-8
Remember to not put human characteristics on God. Keep talking to him, keep persisting, just remember to pray for other people in your situation as well.
Until next time,
Dominique
---
Resources
https://bible.com/bible/116/isa.40.28.NLT https://www.gotquestions.org/pray-repeat.html
https://ftc.co/resource-library/blog-entries/3-reasons-to-keep-praying-about-the-same-thing/