Rainbows are a sign of Gods promises. He put up the first one after he flooded the Earth and saved Noah and his family.
My birthday was Sunday and it also reminds me of Gods promises. I got pregnant around my birthday two years. On this day as I'm writing this (9/10) I was told I wouldn't be able to get pregnant on my own. So every year since then it all comes back and reminds me that God is a promise keeper. He does what he says he will do. He doesn't lie or change his mind. I know that in theory but its nice to have a reminder.
My birthday has always been a big deal to me even from when I was a little kid. Its at the tail end of summer so it could be blazing hot, last year it was 90 degrees! Or it could be cool and chilly. It has always signified new beginnings for me, even more so than the beginning of the year.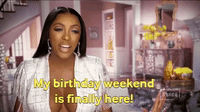 I remember my 33 birthday that was supposed to be my Jesus year and that didn't happen. Last year was just survival mode in learning how to be a new mom. 35 though…will this be my year?
I dont want to say so and it isn't but this year feels different. I think the biggest change is consistency. I have been exercising 5 days a week consistently since August 3.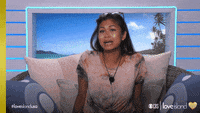 I have been going to noon day bible study on Wednesday at church since May.
I've been doing the work to make lifestyle changes that I can sustain. Sustainability is key. I used to start off super hard but I couldn't maintain that momentum.
I used to worry about what I could do to keep the momentum going. I was so worried about the something disturbing the joy I was feeling that I wasn't enjoying it.
Not anymore. I am making sure to take each day one at a time and that has helped tremendously. I am learning how to stop my negative thoughts in its tracks. I am exploring new things and becoming open to new ideas and thought processes. I am learning how to be 100% me, 100% of the time.
I set that goal in December but I didn't start working on it really until we were forced to stay in the house. The last six months have been a lot of work but I have definitely reaped the benefits.