For God has not given us a spirit of fear and timidity, but of power, love, and self-discipline. 2 Timothy 1:7 NLT https://bible.com/verse-of-the-day/2ti.1.7/17250
When I look at this list I see a lot of things that I have done in the past or still continue to do. Do you see anything that you do?
Do you want to be better disciplined? Ask God to help. He gave self discipline to us as a gift when he gave us the Holy Spirit. Its inside of us waiting to be used, we just have to ask. Everything you need to be great is already within you.
I think all the things on this list boil down to Fear. Fear gets me every time. I'll have an idea that I like but I will scared that it will fail, that people won't like it, that its not good enough. God didn't give us a spirit of fear. He tells us all the time to that he will be with us. If he is with us what do we have to be scared about? I'm sure you see all the time, do it afraid. My girl (in my head) Joyce Meyer, just wrote a book called Do it Afraid. I haven't read it, but I'm sure its good. lol
That's how you get out of your own way. Do it anyway. Stop trying to be in control of every moment. Stop thinking of the worst possible outcomes. Start thinking of all the things that could go right. Reward yourself along the way. Don't stop just because it gets hard. If you get off track, get back on. Its never to late to start over, change your mind, switch it up. Be kind to yourself.
These are the things we have to do if we really want to tap into our greatness. We can't do it on our own. You can't stop years of wrong thinking by deciding to just start thinking more positively. We have to ask God to help us. To walk beside us. We need to tell him I'm ready. I'm ready for the challenge, I'm ready for the pain. I'm ready for whatever you want to give me, however you want to stretch me until I'm operating at my best capacity. Until I am doing what you called me to do.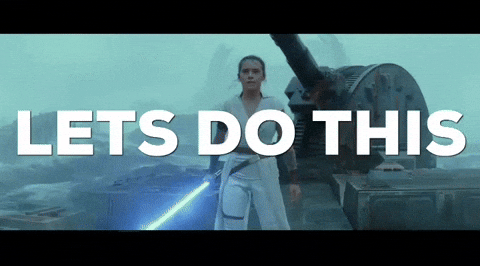 Prayer
Lord, You died for me to live life to the full. Your children shouldn't have imposter syndrome we are daughters/sons of a king. Everything I need to be great you equipped me to do. Because you love me. You decided what you wanted me to do before I was born and then put together the entire thing while I was still in my mothers womb. Help me get out of my own way. Help me water the seeds of greatness you already planted inside me. Help me stay steadfast and rely on you, not on me. In Jesus name. Amen
---
Resources
https://thriveglobal.com/stories/tired-of-self-sabotage-how-to-get-out-of-your-own-way/ https://www.lifehack.org/articles/productivity/10-ways-get-out-your-own-way-and-get-things-done.html https://www.psychologytoday.com/us/blog/living-finesse/202006/how-recognize-and-defuse-self-sabotage