Its Friday! Did you get paid today?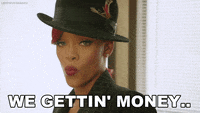 If so are you going to tithe any of it? Will you give any of it to charity? This makes me think of a conversation that I had with a friend of mine. She is getting close to making six figures so she asked me:
Do we really have to tithe 10% or is that just something made up at church?
This is a great question! I knew a little bit about this subject,but not a ton mainly from my pastor so I immediately started doing some research. The scripture that always comes to mind is this one from Malachi.
Bring the whole tithe into the storehouse, that there may be food in my house. Test me in this," says the Lord Almighty, "and see if I will not throw open the floodgates of heaven and pour out so much blessing that there will not be room enough to store it. Malachi 3:10
My pastor always uses this one but it makes sense, its the only scripture I know that God says to test me on this. Pouring out blessings?! Yes please!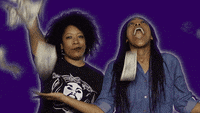 Why do we tithe?
Tithing is showing God we trust him with our money and finances. There are lots of scriptures to back this up. People always start making distinctions between Old Testament and New Testament when we start talking about tithing. From my research it doesn't look like the New Testament gets into amounts as much as the Old Testament. It still talks about giving though.
Giving encourages a grateful and generous spirit and can help steer us away from being greedy or loving money too much."-Dave Ramsey
Do we really have to give 10% or is that made up?
Did you know that tithe literally means 10th in Hebrew. I never knew that.
Does God care how much we tithe?
In reading the New Testament, it doesn't seem like God cares how much you give. I think he cares more about your attitude while you are giving. God doesn't technically need your money. Its already his anyway, he just wants to see you give back to him what was his in the first place. Don't hold onto your money like Dave Chappelle in this gif.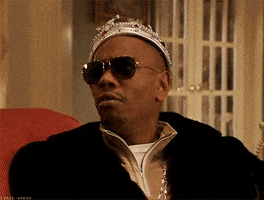 You must each decide in your heart how much to give. And don't give reluctantly or in response to pressure. "For God loves a person who gives cheerfully." And God will generously provide all you need. Then you will always have everything you need and plenty left over to share with others. 2 Corinthians 9:7‭-‬8 NLT
Does it have to be 10% to the church or can I give to charity?
The internet seems to be split on this. Some sources said it should be the church because the "storehouse" that is referenced in Malachi is the church, while others say giving is giving, it doesn't matter where you give it. Dave Ramsey says if you aren't giving to the church its not tithing, but I can't find enough research to support either one of those views.
Final thoughts:
I would say give to the church first that way you can see where your money is going.
Give what you can and feel comfortable with. God is always happy about small beginnings. The longer you give the more you are going to eventually want to do anyway
---
Resources
https://www.openbible.info/topics/giving_10_percent
https://www.daveramsey.com/blog/daves-advice-on-tithing-and-giving