The godly people in the land are my true heroes! I take pleasure in them! Psalms 16:3 NLT
I came across this the other day and it was a great reminder. Who are the godly people you look up to? I'm not talking about just surrounding yourself with godly friends but actually having people around that help you grow. Do you have a Christian mentor? Do you go to Sunday school or do a bible study? Who is helping you in your spiritual growth? Who is pouring into you and encouraging you? Do you read books or listen to podcasts that help in your growth? What music are you listening to? Who are your heroes? Who do you look up too?
One of my heroes is Michelle Obama. I know I don't know her personally, but it feels like it does. She is the epitome of style, grace and class. She is so smart and knows how to handle adversity with a smile on her face.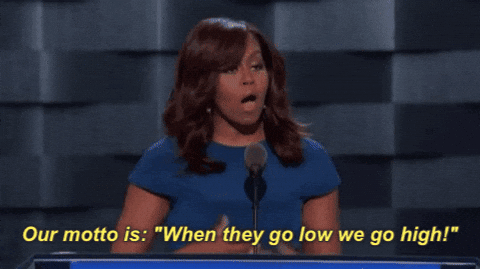 I don't look up to Michelle Obama because she is so Christian per se but she certainly embodies many of the qualities of our beloved Proverbs 31 woman. She was a woman who has her own career, her own thoughts and feelings outside of her husband and children. She also supported her husband when she didn't necessarily agree at first. She trusted him and his vision. Even though she is out of the White House she continues to give back to the community and empower young girls. She is a strong, educated, impeccably dressed, black woman and I aspire to be like her in many ways.
If you haven't read her book Becoming it is great. Long but great. She has a Netflix special by the same. Becoming also has a journal that you can use. The journal is cool because it helps as you discover your own voice.
Continue to take pleasure in godly people and godly things. https://bible.com/bible/116/psa.16.3.NLT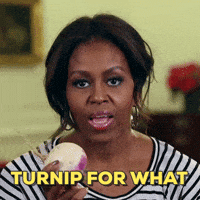 With it being Women's History Month, I thought it would be good to highlight some of the women I admire today who are making history. I am also going to highlight some biblical women so we can learn from their experiences.
Representation matters and you may not have people in your direct life that you can look up to. Thats ok. I certainly didn't always have people around that I could look to for guidance. It's definitely easier now then it was when I was a teenager or even a young college student to find people, especially ones that look like me to look up to. It helps if that person looks like you, but even if they don't you can find some things from their life you can use for guidance and motivation.
Our next profile will be on the first woman: Eve.